Total Prize money paid out
Total profits earned by partner clubs
We are a 100% Irish owned lottery consultancy that works with existing GAA club lotteries to improve their weekly profits. We will work with your club to structure your existing Lotto in a way that maximizes its profits.
We provide lotto advice and services to clubs, community organisations and charities throughout Ireland. We also provide services to any club that is thinking of setting up a Lotto.
We believe that any club that partners with MegaLotto will see an immediate, and sustained, increase in lotto profits. Our product is tailored to suit the specific needs of your club.
want to start A club lotto?
MegaLotto is the Solution
Guaranteed Mega Jackpot Every Week
Integrity of Lotto Guaranteed
Your club will receive it's own jackpot of €15,000 – €30,000 each week
Clubs are free to leave at any stage
Megalotto will only partner
with one club in your local area
Our platform is easy to use,
and is fully certified and licensed
We offer online sales with no set up fees, no commission charges, no risk and no cost
Regardless of the size of your current jackpot ML will assume the risk and the funds revert to the club
What our partner clubs say…
"We have been with ML for almost 3 years and in that time ML have paid out more than €100K in prize money. There has never been any issue with our winners getting paid and our lotto has been hugely successful"
~ O' DONOVAN ROSSA GAA
"ML took over responsibility for our existing lotto jackpot which was at €15K and we were able to put this money back into the club"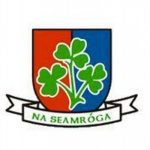 We used to run a weekly Spin & Win. Since we changed to ML we have more than tripled our profits. After our jackpot was won at Christmas, being able to restart at €15K, without having to worry where the money would come from is brilliant."
MegaLotto advised us when we set up our new Lotto and it has been a huge success. Two jackpot wins in the first 6 months has been a great boost to sales and the 2 x €5K incentives were a nice bonus"

Our product can be tailored to the specific needs of your club! On average our partner clubs sell a combined 6000+ tickets each week, generating over €8,000 in weekly net profits.